The 2022 Winter Olympics kick off with Opening Ceremonies on Friday, February 4th and run through Sunday, February 20 in Beijing, China. NBC will broadcast its primetime Olympic show live across all time zones. Opening Ceremonies begin at 5:00 pm on Friday, February 4th with primetime coverage Sundays at 4:00 pm PST.
Be sure to watch our local Olympians and give them a standing ovation from your home! We are SO proud of these amazing Tahoe athletes, highlighted below, who will represent Team USA! These incredible competitors began their journey to Olympian achievements here locally!
Two athletes are particularly special to the Elder Group Team; we send BEST wishes for success! Luke Winters and Hannah Halvorsen are both graduates of Sugar Bowl Academy. Desmond and Alison have seen these two young people blossom on and off the slopes with incredibly committed families supporting their mutual journeys. Congratulations to all the athletes (and families) from Truckee-Tahoe and throughout the world who are part of the 2022 Olympics! What an incredible life experience and achievement this small hometown mountain community has afforded these eleven athletes!
Truckee is the perfect community to consider joining to experience your mountain lifestyle. Elder Group has many Clients who are ski team families; we so enjoy watching young athletes develop physically and mentally as they participate in a development or race program. Our resorts offer best-in-class training with amazing coaches who come from all over the world to be "here" in Truckee. If you have a young athlete with a dream of the Olympics, come on up to the mountains and perhaps you'll have a future Olympian!
Check out the profiles of our local Olympians below and mark your calendars to watch them compete with the world's elite! GO TEAM USA!
Jamie Anderson
(Photo Courtesy of Jamie Anderson)
A South Lake Tahoe local, Jamie Anderson is a two-time gold medalist Olympian, who won gold for slopestyle in both the PyeongChang 2018 Olympic Games and the Sochi 2014 Winter Olympics. She also won silver for slopestyle in the 2018 Winter Olympics. This will be her third time representing Team USA as a Snowboarder in the Winter Olympics.
Bryce Bennett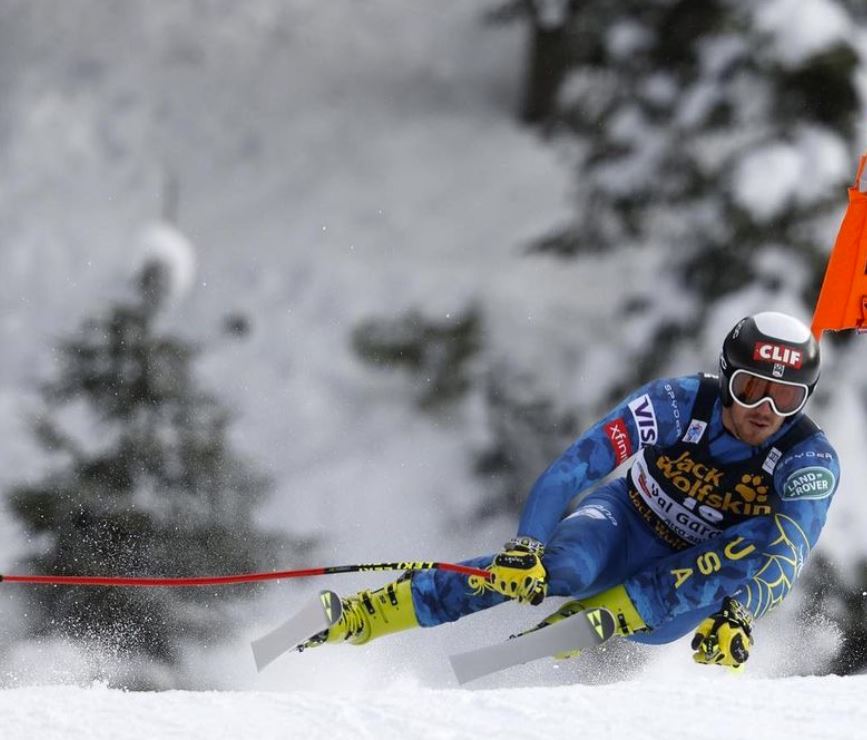 (Photo courtesy of Bryce Bennett)
Born in Truckee and raised in Tahoe City, Bryce Bennett is a 29-year-old alpine skier who has been skiing since the age of 2. The 2022 Winter Olympics will be Bennett's second time representing Team USA in the alpine combined category and the downhill category.
Nina O'Brien
(Photo courtesy of Nina O'Brien)
A first time Olympian, Nina O'Brien is a 24-year-old alpine skier. O'Brien specializes in the technical events of slalom and giant slalom. As a former American World Cup competitor, Nina is ready to hit the slopes for Team USA.
Keely Cashman
(Photo courtesy of Keely Cashman)
Squaw-Valley Alpine skier Keely Cashman is making her Olympic Debut at the 2022 Winter Olympics. A former North American Cup competitor, this 22-year-old captured first place in giant slalom at the National Championships last year. After an incredible crash left her with memory loss, bruises and an extended stay at the hospital, Cashman is back on the slopes and ready to compete for Team USA!
Travis Ganong
(Photo courtesy of Travis Ganong)
Soon to be a two-time Olympian, Travis Ganong was born in Truckee and raised in Alpine Meadows. A graduate of Truckee High School, Class of 2006, Ganong is a 2015 World Championship Downhill Silver Medalist. Since the 2014 Olympics, he has remained a top-ranked skier who continues to inspire the next generation of American Downhillers.
Hannah Halvorsen
(Photo courtesy of Hannah Halvorsen)
Born and raised in Truckee, but now an Alaskan resident, Hannah Halvorsen is a 23-year-old cross-country skier for Team USA! Overcoming a traumatic accident and brain injury to continue her skiing dream, Halvorsen is a true testament to the Truckee grit and local spirit. She has now worked hard in recovery and will be heading to Beijing for her first Olympic Games! Good luck, Hannah! We are rooting for you!
AJ Hurt
(Photo courtesy of AJ Hurt)
Making her debut at the World Cup in 2018, AJ Hurt is a 21-year-old alpine skier for Team USA. Hurt began her career at a young age due to her father's ski patrol position at Palisades Tahoe (formerly Squaw Valley). This will be her first time representing Team USA at the 2022 Winter Olympics. A close friend of Alison's daughter, Angela, the Elder Group Team is excitedly cheering her on! GO GIRL!
Mo Lebel
(Photo courtesy of Mo Lebel)
A true Truckee native, Maureen "Mo" Lebel is a 23-year-old alpine skier for Team USA. Her mother was a ski instructor at Northstar and had Lebel ski racing by the age of 5. This will be her first time representing the U.S. in the Olympic Games.
JC Schoonmaker
(Photo courtesy of JC Schoonmaker)
Making his World Cup debut in January of 2020, JC Schoonmaker is a Men's Cross-Country Skier from Tahoe City. The 21-year-old first began racing in the sport while attending college at the University of Alaska-Anchorage. Schoonmaker is preparing for the Winter Olympics by taking ski trips with friends and competing in various events.
Luke Winters
(Photo courtesy of Luke Winters)
A graduate of Sugarbowl Academy, Luke Winters is making his Olympic debut this year for Team USA. Speed competitions with his twin brother on the slopes as they were growing up ultimately led to his sense of drive and overall success today. The 24-year-old is the top male slalom skier in the U.S., and is ranked 24th in the world in the event.
David Wise
(Photo courtesy of David Wise)
A two-time Olympic Gold Medalist and a four-time X-Games Gold Medalist, David Wise is competing as a halfpipe freestyle skier. Beginning his skiing career at 3 years old, Wise began skiing professionally at 18. Originally following in the footsteps of his ski racer father, David turned to freestyle skiing when he was 11. He will be representing Team USA once again for his third Olympic run at the 2022 Beijing Olympics!