As Truckee-Tahoe experiences brisk evenings and the first dusting of snow, few things are better than a farm-to-table, fall-inspired meal. With the changing of the seasons comes a changing of the menus; the bright, crisp fares of summer step aside to welcome the warm, rich dishes of autumn.
Our Elder Group team has narrowed down the seasonal delicacies offered by our favorite local Truckee-Tahoe restaurants to share the meals we feel cannot be missed during this colorful time of year. With a little help from the chefs at our top spots and the guidance of Pour House in Downtown Truckee, we have compiled a list of Truckee's best seasonal dishes, paired with fabulous wines.
Continue reading below to see our Elder Group favorites, and don't forget that with ski season around the corner, the time is now to book a property tour to find your perfect Truckee-Tahoe home!
(Photo courtesy of Visit Reno Tahoe)
The Hyatt and Biltmore Properties Have Sold!
Recently purchased by an entity associated with Larry Ellison, the Hyatt Regency and an adjoining parcel offer plenty of room for guests to enjoy. The Hyatt Regency has an astounding 12 floors and 422 rooms, while the adjoining parcel offers a lovely main building and 12 cottages on 8.5 acres.
A target destination for visitors and locals alike, the Biltmore property has been purchased by the EKN Development Group, with grand plans to develop this property "into a branded marquee destination for both locals and visitors to Lake Tahoe's vibrant North Shore." This 15-acre historic property was purchased for an astounding $56.9MM!
Enjoy Seasonal Fares in Truckee-Tahoe
(Photo courtesy of Stella at Cedar House)
Located within the Cedar House in Truckee, Stella offers locally sourced ingredients and an open kitchen for an immersive dining experience. Classic dishes are reimagined at Stella, and their fall selection includes a delicious Pan Seared Alaskan Halibut served with Brussels sprouts, chanterelle mushrooms, a Boquerón emulsion and crispy garbanzo beans topped with micro herbs. See their full seasonal menu here.
Wine Pairing: 2019 Domaine Beranger Pouilly-Fuisse
With an incredibly convenient location in Tahoe Donner, The Lodge offers a variety of seasonal options to peruse on their Fall/Winter menu. The Elder Group Team's unanimous favorite is the mouth-wateringly good Pan-Roasted Rocky Junior 30 Chicken Breast. This dish is a fresh chicken breast stuffed with goat cheese & fresh herbs, with a wild mushroom vinaigrette and crispy Anson Mills polenta croutons. Discover the rest of their delicious menu items here.
Wine Pairing: 2019 Pinot Noir Tatomer (Santa Barbara)
Another Elder Group "top choice" is Great Gold, a Modern American-Italian kitchen that offers pizza, pastas, and seasonal dishes. As part of their fall menu, Great Gold offers a marvelous Smoked Half Chicken, with extraordinary flavor combinations that will dance across your palette. This dish features a honey mustard marinated chicken, salsa verde and pickled peppers. It is their recommendation to combine this dish with a side of crispy lemon potatoes and broccoli rabe with bagna cauda. Peruse their innovative fall menu here.
Wine Pairing: 2018 Can Blau (Montsant Spain)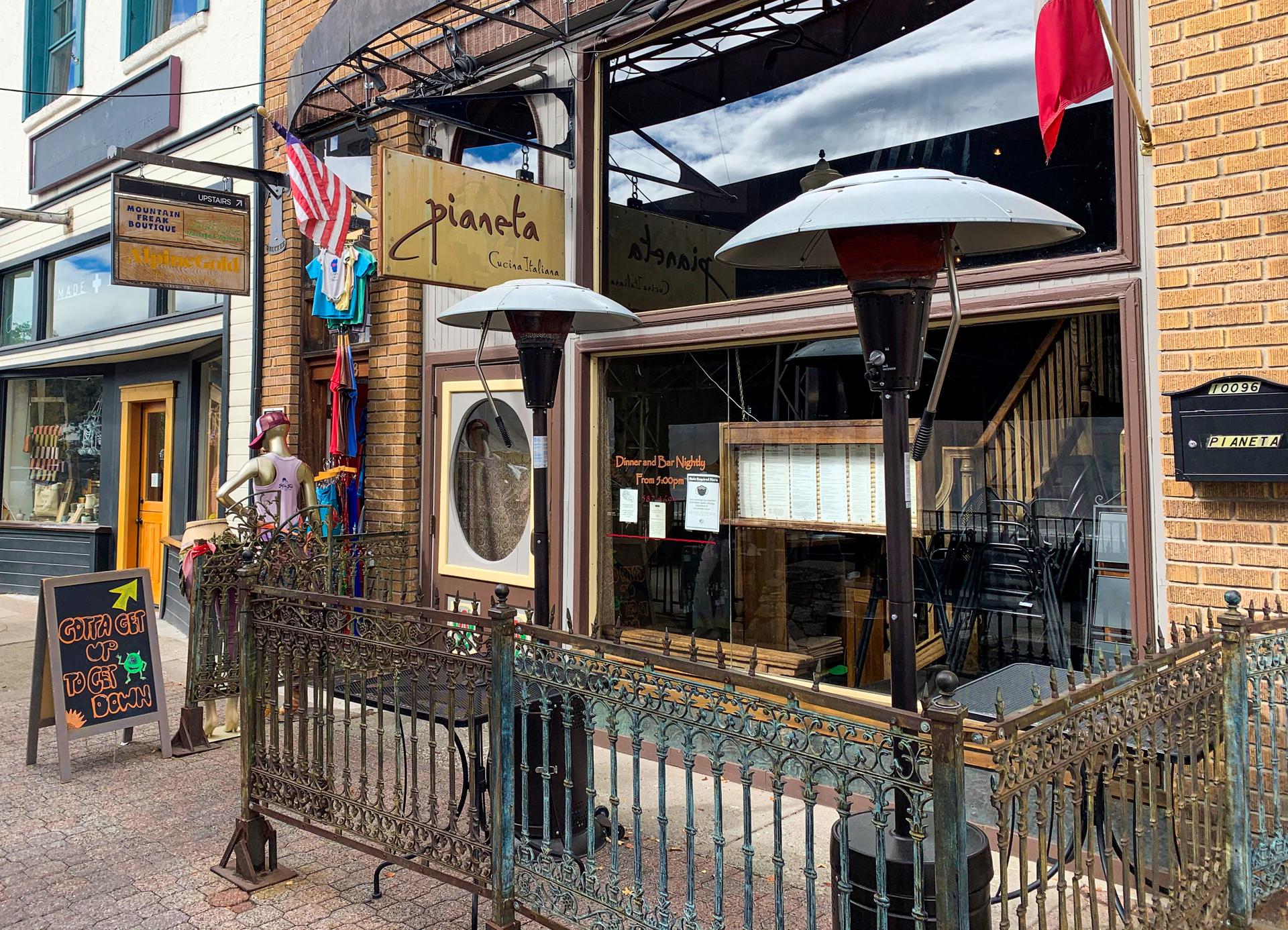 Offering exceptional service and fine dining Italian cuisine, Pianeta is a local favorite for a relaxing evening out. Their seasonal dish is the incredibly delicious Bistecca alla Modenese. This lovely offering is a CAB hanger steak topped with gorgonzola cheese and balsamic grilled onions, served with potato gnocchi and grilled greens. Reservations are required for this small and popular local restaurant. Book an advance reservation here and view their fall menu here.
Wine Pairing: 2016 San Polo Brunello Di Montalcino
(Photo courtesy of Tahoe.com)
For those craving a delectable and hearty meal, look no further than Moody's Bar and Bistro. Their fall menu includes a rich and savory Muscovy Duck Duo that will easily satiate your appetite. Served alongside a celery root puree, duck fat potatoes, leeks, Brussels sprouts and pickled blackberry, this dish is sure to please! Explore their entire winter menu here.
Wine Pairing: 2014 Andre Brunel Châteauneuf Du Pape